Mr. Vasudevan, Managing Director
Mr. Vasudevan is a Mechanic Engineering Graduate passed out from Anna University, Chennai, Tamilnadu, India. He is already a Member & Chartered Engineer in Institution of Engineers India. He is further pursuing, to obtain Fellowship from Institution of Engineers India, PMI certification & Certified management consultant from IIMC India.
He had been working leading Engineering Consulting Organizations, Manufacturing Companies, EPC Contracting firms, etc., in India. During his Career he has visited foreign countries for providing Technical Training purposes.
19 Years of total experience in L & T – ECC. In Middle Management – MM Band with responsibility of Overall project manager for Various supply projects, WTPs, ETPs, STPs etc Plant water System Packages for Power Plants, ICB packages of various steel plant projects,Water and BOP s from 16-05-1990 to 26-09-2008
Worked as Vice-President & SBU – Head in SPML Infra Limited from 01-10-2008 to10-03-2011 Heading Tender and Estimation Department for (Water, pipe lines, Roads, BOPs of Thermal Power Plant, Transmission and distribution tenders up to 400KV) other Industrials Infra.
Worked as Vice -President (Power, Water & Infra) in GKC Projects Ltd from 05-04-11 to 30-06-11 During this period involved in execution of complete civil structural works thro TPL for 2×500 MW TPP Mahagenco Bhusawal 2×500 MW & 2×800 MW APGENCO – Krishnapatinum.
3 Years Worked as Associate Engineer in the Development Consultants Limited – Chennai
5 Years worked as Designer in M/s M.N.Dastur &Co. Consultants during this period involved in preparation of Tender documents and review of post bid vendor documents
Mr. Muthusamy, Director

He has completed his Masters of Arts degree and having vast experience of 15 years in the field of retail Marketing. He has wide exposure in Marketing and has great passion towards it. He has also excelled the art of Marketing.
Mr. S. R. Appadurai, Executive Director- Manufacturing Division – Mechanical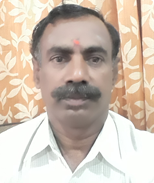 3 years worked in a small scale industry near Tuticorin.
10 years with M/s. Team, Chennai, a leading manufacturer of equipments and Anodes made out of Titanium / Exotic metals and most of the Non – Ferrous materials.
7 years managed a M/s. Trisul Shakthi Electrotec Small Scale Industry Kancheepuram which was a leading manufacturer of Electro-Forged Copper Flexibles as well as fabrication of equipments out of Non- Ferrous / Exotic materials.
10 years managed a M/s. Sai Titanium products pvt ltd., in Thirumudivakkam which was a leading manufacturer of Tubular Heat Exchangers, Heating Coils, out of Non- Ferrous / Exotic materials.
Past 5 years successfully running a small scale industry manufacturing of Tubular Heat Exchangers, Heating Coils, out of Non- Ferrous / Exotic materials under the name of M/s. Shridi Alloys Engineering.
An essay writer helper is a person who can craft a paper that meets the specific needs of a client.